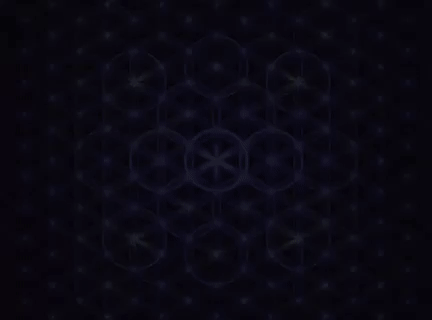 Welcome to Paradigm Shift Central!
Please use the information below to help introduce you to the project and how to be involved.
What is Paradigm Shift Central?
Paradigm Shift Central is a real world interactive game to help accelerate the shift consciousness.The project is directed by Brendon aka Skull Babylon, Wolf-Shield, Mystic Spiderman, who began the project as a single club in his college in 2009 while studying media theory and production.
It is an evolving portal for connection and a media hub for a community of Shifters, aka Light Guardians.

People who are actively making a difference in the world through personal transformation, leadership, working together with others, creating inspirational conscious media, and real world action such as Free Hugs and sharing Shift Buttons (Shiftivism) and local community building and event facilitation.

The project helps feature and archive a variety of community created content to help document and tell the story of our ongoing shift in consciousness, and also hosts regular live broadcasts / podcasts and global meditations.

The vision and mission of the project is to help accelerate the shift by creating sacred digital space to support and inspire the growth of leaders and creators. To create meaningful connections and experiences, while also increasing the impact of our voices, messages, and stories to help inspire others and lead by example as more and more people continue to awaken to their potential within this shared metaphysical reality and choose to be the change they wish to see in the world.


How do people start getting involved?
It is easy for people to start getting involved as a member of the growing community!

Using the Paradigm Shift Central Mobile App

will give you access to easily explore new and archived content, taking part in interactive social media challenges, and will also send notifications for upcoming broadcasts. Browsing the project on desktop also provides additional navigation perks.
People are welcome to join the

Public Live Chat

right away to get to connect and meet other members of the community!
​
Community members can also interact and support ongoing posts through the team Instagram page at

@Paradigm.Shift.Central

and Brendon's personal page

@MysticSpiderman
Community members are encouraged to create original content (graphics, videos, you doing Free Hugs, etc!) and tag @Paradigm.Shift.Central in their Instagram stories and posts to help grow the community reach and for the chance to be featured through the page!

Being a member of the community means being committed to constantly growing, learning, and creating while being a supportive contributor!
​
Are there more ways to be involved and support?
Absolutely! Paradigm Shift Central is focused on providing lots of value for community members while also creating potent sacred digital space to help people level up!
Therefore, there are many aspects of the project which are exclusive for those who choose to join the community as a Leading Member by supporting on Patreon with a pay what you wish monthly contribution beginning at just $11
What does being a Leading Member give you?
Becoming a

Leading Member

is a wonderful investment for those who are feeling called to develop their skills even more as creators and leaders by getting to work more closely along side a team of other like-hearted people who share common visions.

If you are already, or looking to grow more, as an entrepreneur, a Youtuber, a community facilitator, a writer, a journalist and are seeking ongoing inspiration and resources to help reach a wider audience and grow your own network - than becoming a Leading Member is for you.



As a Leading Member you will also receive:



- Access to the full Discord Chat server
(oppose to just the one Public Chat channel) which includes the Voice Chats, Media Production Zone, Team Journals, Study Zone, and the ability to post your items and services to the Community Market.

- Ability to join on air for regular inspirational Synergy Circle broadcasts to be featured and practice sharing your voice and insights amongst other leaders. Synergy Circles are Mondays at 11am EST and alternating Thursdays at 9:30pm EST.

- Ability to create a profile on the main website and to be able to publish Shift Entries to practice sharing your original content with the global community and adding your contribution to the documentation of the shift in consciousness.
- Ability to have your original content featured to the team Instagram feed, as well as the New Videos feed.
- To have your information added to the

Global Team Map

and

Leading Member Index

so more people can discover your work and connect with you.

- 25% Off or More Discount for primary items at www.QuestItemShop.com
(Such as Shift Buttons, Free Hugs Signs, Light Guardian Crystals)

- Additional creation and life management tools.

- Additional support with media creation, consultation, and collaboration
​
For more of an overview to see if
being a Leading Member is right for you please read
Becoming a Leading Member
​
How do I become a Leading Member?
Becoming a Leading Member is simple.

All you have to do is begin your contributions for Brendon and Paradigm Shift Central on Patreon. From there you will receive further instructions.




NOTE: New Leading Members are brought on gradually over time. By beginning your contribution on Patreon you will be added to the cue and invited to join as soon as possible.

If you would like to get a feel for things first before you join then you are welcome to begin by joining the Public Live Chat. You must have the Discord App installed if on mobile to join.




If you have any questions be sure to ask Brendon aka Skull Babylon in the Public Live Chat or another Leading Member.

Welcome again and thank you for being a part of the community!